EWAway is a blog co-created by two persons. Ewa – its face – writes most of the extensive texts, takes photographs and manages Social Media. Romek primarily takes care of technical area of the site, although he often manages operational part of expeditions and logistics of most projects.
We are open to various forms of cooperation. We like challenges and the feel of fulfillment when we finish new projects. And with a lot of professional experience, we also know how to meet customer expectations so that they will be satisfied
About us
Ewa (musicologist, art historian) is an artistic soul conjuring articles filled with emotions, passion and attractive photographs. During the trip, she delights almost at everything and captures it in photographs. All the while -her openness to people and communication skills makes the journey more unusual with finding places sometimes not available to most people.
Romek (programmer, biotechnologist) has a programmatic and technological mind, which makes him a perfect reviewer of our articles. He always takes care of the technical side of the blog, and during travels he is usually the brains of the operation, its organizer and a perfect accountant for all expenses.
Seemingly two different worlds but perfectly complementing.
Our blog adventure started in 2012 when we set out on a journey around the world. At that time it was kind of a travel journal written in spare time. However, in mid-2017, we shifted towards active blogging and started to create completely different content – extensive guides with tips for visitors, photo galleries aimed at encouraging to travel, and travel-related articles. An additional but important part of our blog is focused on culture. It contains descriptions of traditional events, festivals and performances in specific regions of the world. In the nearest future we plan to add a section with traditional dishes and drinks.
Suggested forms of cooperation
TRIPS
promoting cities, places or regions
CULTURE
promotion of cultural events
promotion of regions culture
ARTICLES
compilation of promotional posts
articles on request
REVIEWS
of services and products (on the blog)
TRAVEL PRESENTATIONS
traditional, inspirational,
educational (for children and adolescents)
MOTIVATIONAL MEETINGS
for groups and corporations
What do we offer?
dependable and reliable contact with the customer
interesting and valuable content that also takes high-level SEO knowledge into account
engaging readers with additional social media
keeping to deadlines and arrangements
perfectionism – as "the devil is in the details"
Our statistics as of 10.01.2020


Social Media
Blog's positions on the 1'st site of Google (selected queries from Google Search Console) | January 2020
przydatne w podróży

1,0

Probiotyk przed wyjazdem

1,0

[THAILAND] Tajlandia co zabrać

1,0

[THAILAND] Tajlandia pierwszy raz

1,0

[THAILAND] Tajlandia Bangkok co warto wiedzieć

1,0

Wyspy blisko Bangkoku [THAILAND]

1,0

[GEORGIA] Gruzja na własną rękę

1,0

Festiwal wina gruzja [GEORGIA]

1,0

[SCOTLAND] Scotland road trip

1,0

[PHILPPINES] Filipiny karta sim

1,0

[MOROCCO] Marrakesz czy warto/wiza?

1,0

[CAPE VERDE] Cabo Verde Internet

1,0

[SPAIN] Sagrada Familia w środku

1,0

[SPAIN] Barcelona zimą

1,5

[MOROCCO] Maroko Marrakesz

2,0

[GEORGIA] Tbilisi top 10

2,0

[GEORGIA] Gruzja taniec

2,0

[SCOTLAND] Edynburg przewodnik

2,0

podróż dookoła świata blog

3,0

Muzyka drogi

3,8

[POLAND] rower z sakwami

4,0

[SRI LANKA] Sri Lanka wieloryby

4,0
There is around 460 similar queries positioning blog on Google's first page.
Special interests
Ewa
connoisseur of good coffee
attentive photographer
musicologist, art historian and folklore lover
enthusiast of bicycle trips with panniers
make-up artist and stylist with a specialization in Color Theory
Romek
connoisseur of craft beer
creative filmmaker
sports and martial arts enthusiast
avid motorcyclist
versatile technology geek
Together
we love road trips
we gladly get to know wine qualities
we love castles and historical architecture
we like to get to know local legends and curiosities
we are drawn to a wonderful nature, especially the seaside
ecological and responsible travel is our strong suit
Some of our acheivments
From 2012 to 2019, the blog was called GonimSlonce.pl, which was mainly associated with travel around the world and its consequences. Hence some achievements are associated with this name.
At the beginning of 2020 blog has been rebranded and is now called EWAway.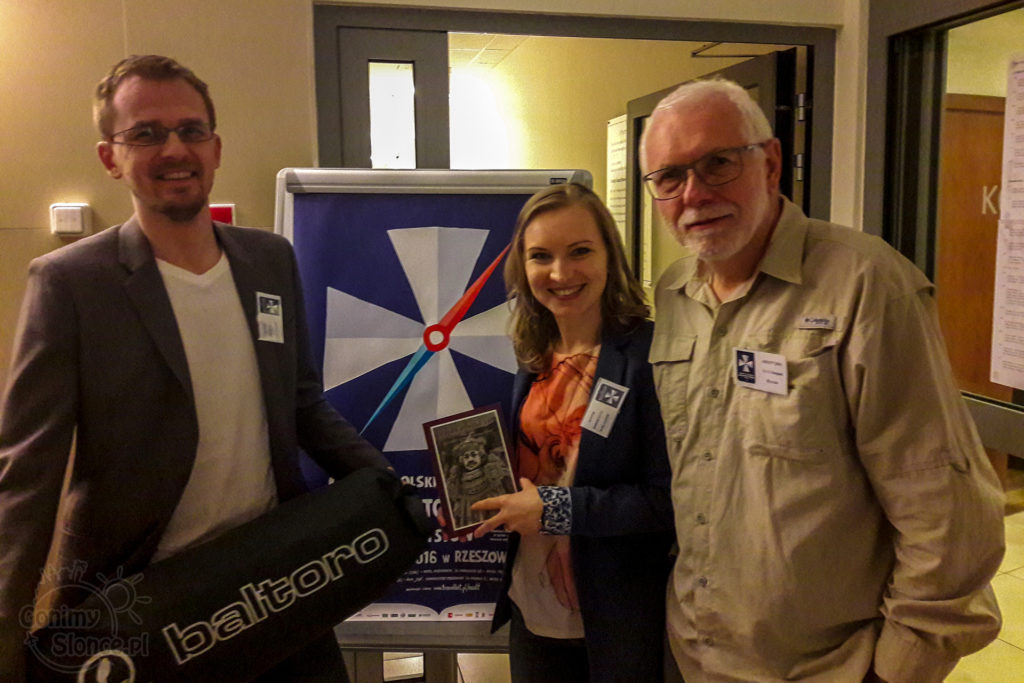 Main Literary Prize for the best travel document
in the 19th edition of "
Przez Świat
" book, awarded by Jury composed of: Andrzej Urbanik, Maciej Brożyna and Andrzej Godek. This unique series of books is published under the auspices of publishing house of the University of Rzeszow.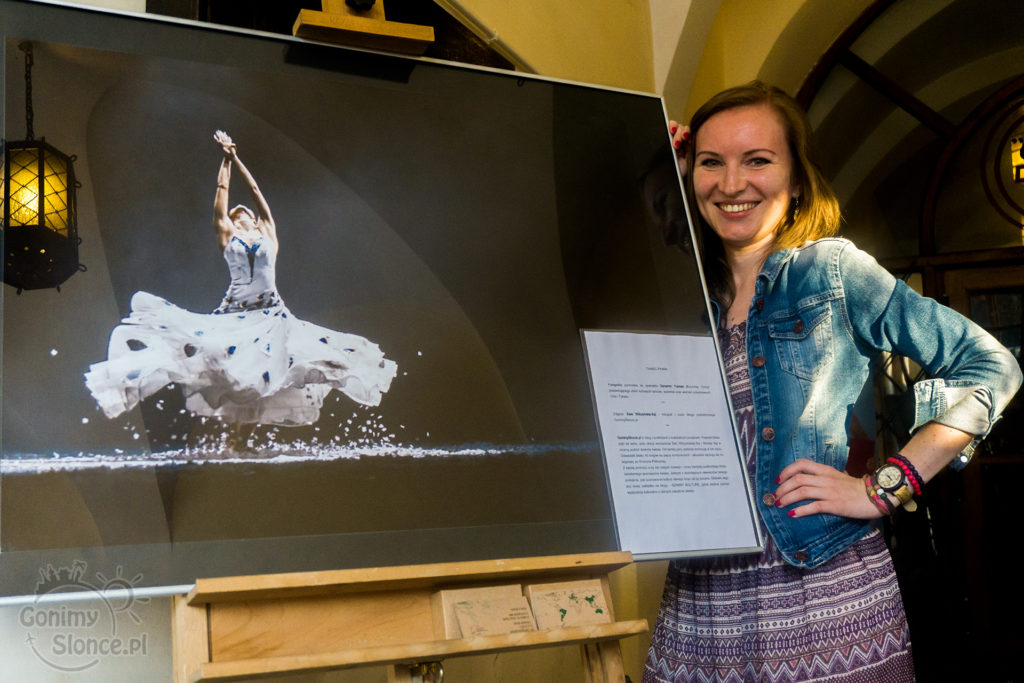 Exhibition of travel photographs
during the
Jarosław Fair
. Selected takes from the show in chinese Yunnan accompanied the exhibition of travel books.
Media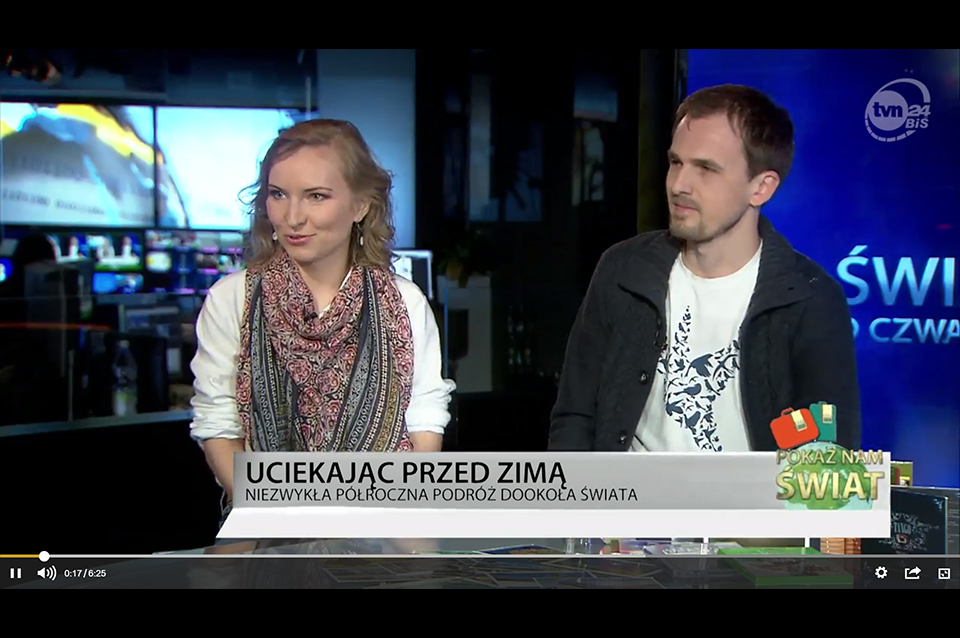 TV Interview on TVN 24 BiS
regarding our round the world travel as a way to escape winter. Interview recording available on the
program page
.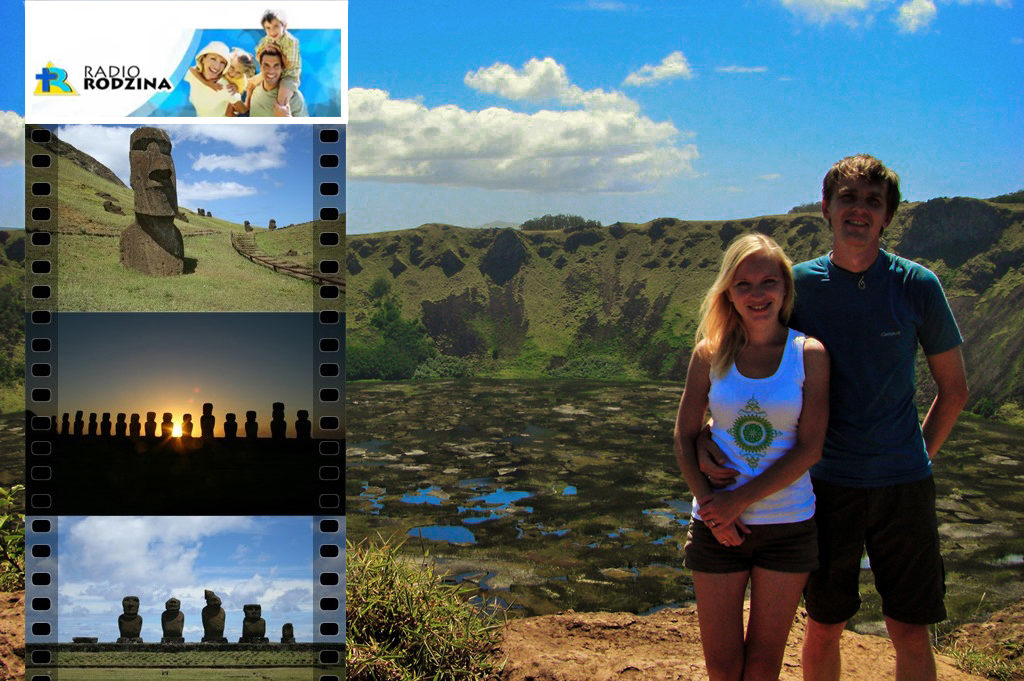 An interview for the Wroclaw Radio Family
on Easter Island. The talk was about the coming Easter and possible connections of the Island with these holidays. You can
listen to the interview here
.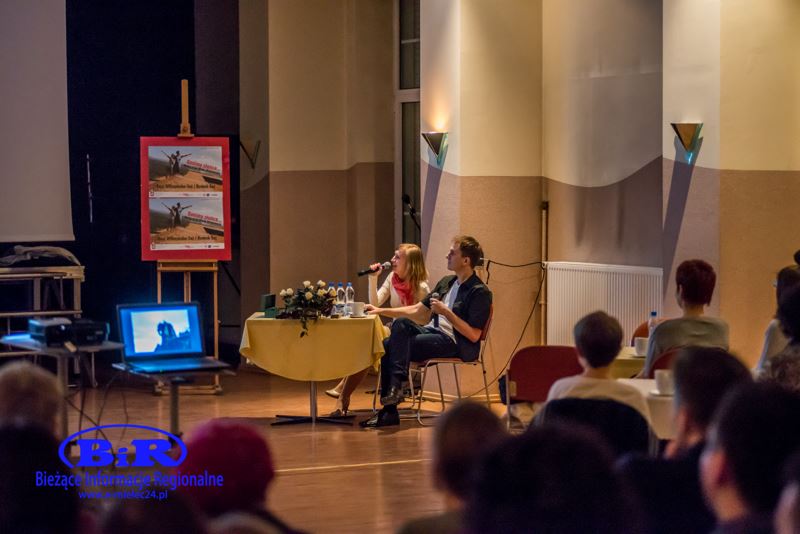 Companies, institutions and organizations that have trusted us
Contact us
or through a form below:
Let's work together